Classes are currently underway in our hand-tool woodshop and newly completed timber framing shop. Participants in the recently completed Joiner's Workbench class left with new levels of skill and increased understanding of traditional joinery and time-tested woodworking techniques, not to mention a hand-made workbench that will last a lifetime.
Timber framers need sturdy sawhorses to hold freshly cut posts and beams, some over 30 feet in length. In our recently completed Introduction to Timber Framing class, participants delved into the layout and joinery required in timber frame construction.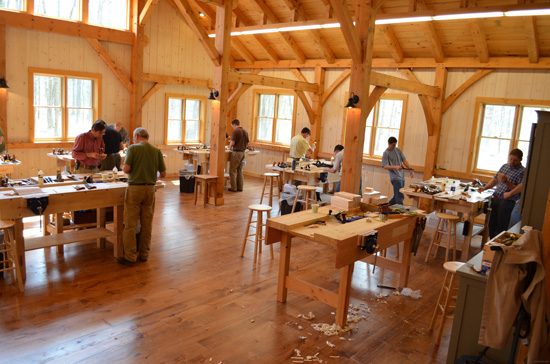 Using antique hand-powered beam augers, chisels and handsaws, the class worked over three days to complete their first sawhorse.
Parents and grandarents looking to introduce their children to hand tools have the opportunity to make a hardwood spoon without the aid of power tools. Hand saws, a 1″ chisel and a spokeshave are the tools of choice, making for a day of rediscovering how simple woodworking can be.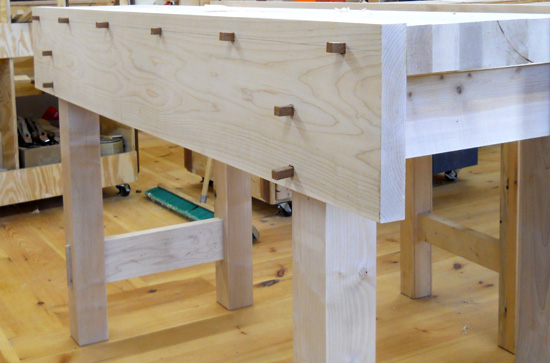 Our weekly class for 12-16 year olds is coming along on their first dovetailed chisel box. Yes, 12 year olds can cut dovetails by hand with encouraging results with the proper instruction and techniques.
To see our upcoming class for Fall 2013 click here.