Our booth at the 23rd annual Northeastern Woodworking Association Show in Saratoga was busy, to say the least.   Throughout the weekend we conducted informal demonstrations on timber framing, guitar making, spoon making and tuning up hand planes.   Over 500 attendees entered our drawing for the workbench.   Our friend Bogdan Piatek stopped by the booth and took some great pictures (below).
Workbench winner announced !
Congratulations to Tony Barreara of Niskayuna whose name was drawn from over 500 entries in our workbench giveaway.   This bench was built by our instructors in the 5 -day workbench building class.    Tony was glad to receive this hand crafted bench, a major upgrade from his current setup.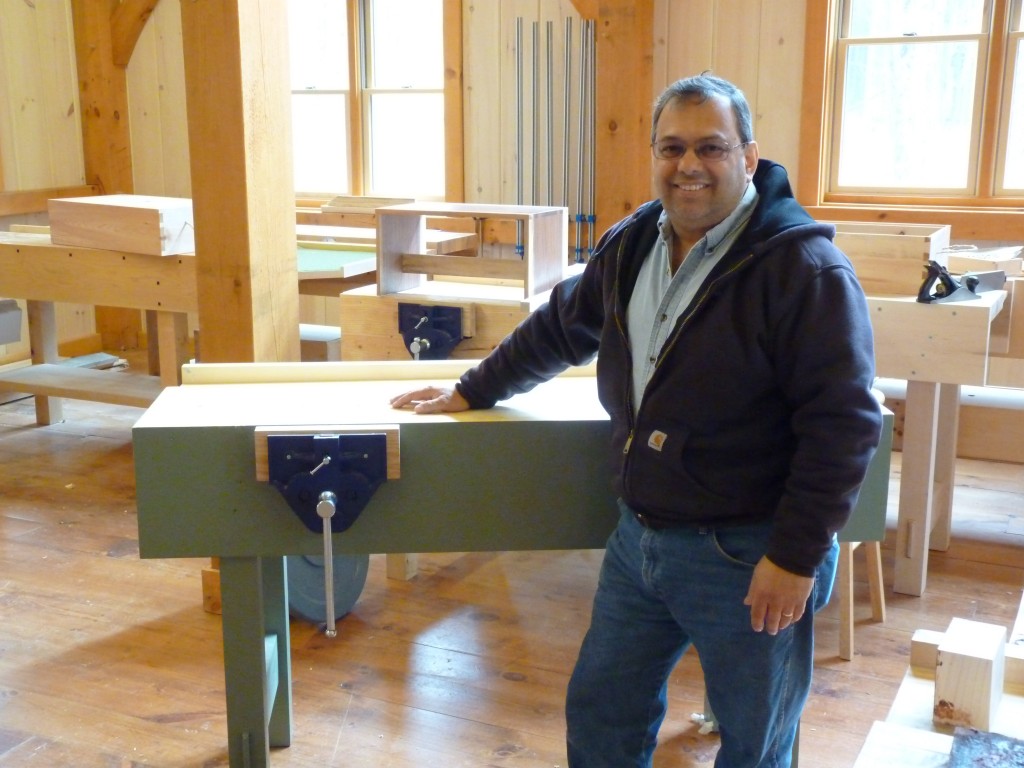 The Saratogian article covering the show gave us a nice mention, and included us in the video below.