Thanks to all who stopped by our booth at the NWA Northeast Woodworker's Association Showcase in Saratoga Springs.   Many thanks to the Ed Burke of the Saratogian for capturing some nice video of the demos and activity going on around our booth. (Note: That CNC router you hear in the background was not from our booth).
There was also some nice photos in the Saratogian and Daily Gazette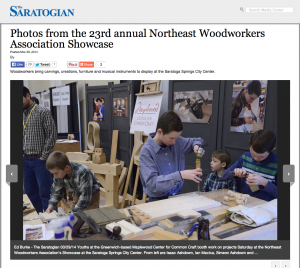 Be sure to check out our 2014 class schedule here at Maplewood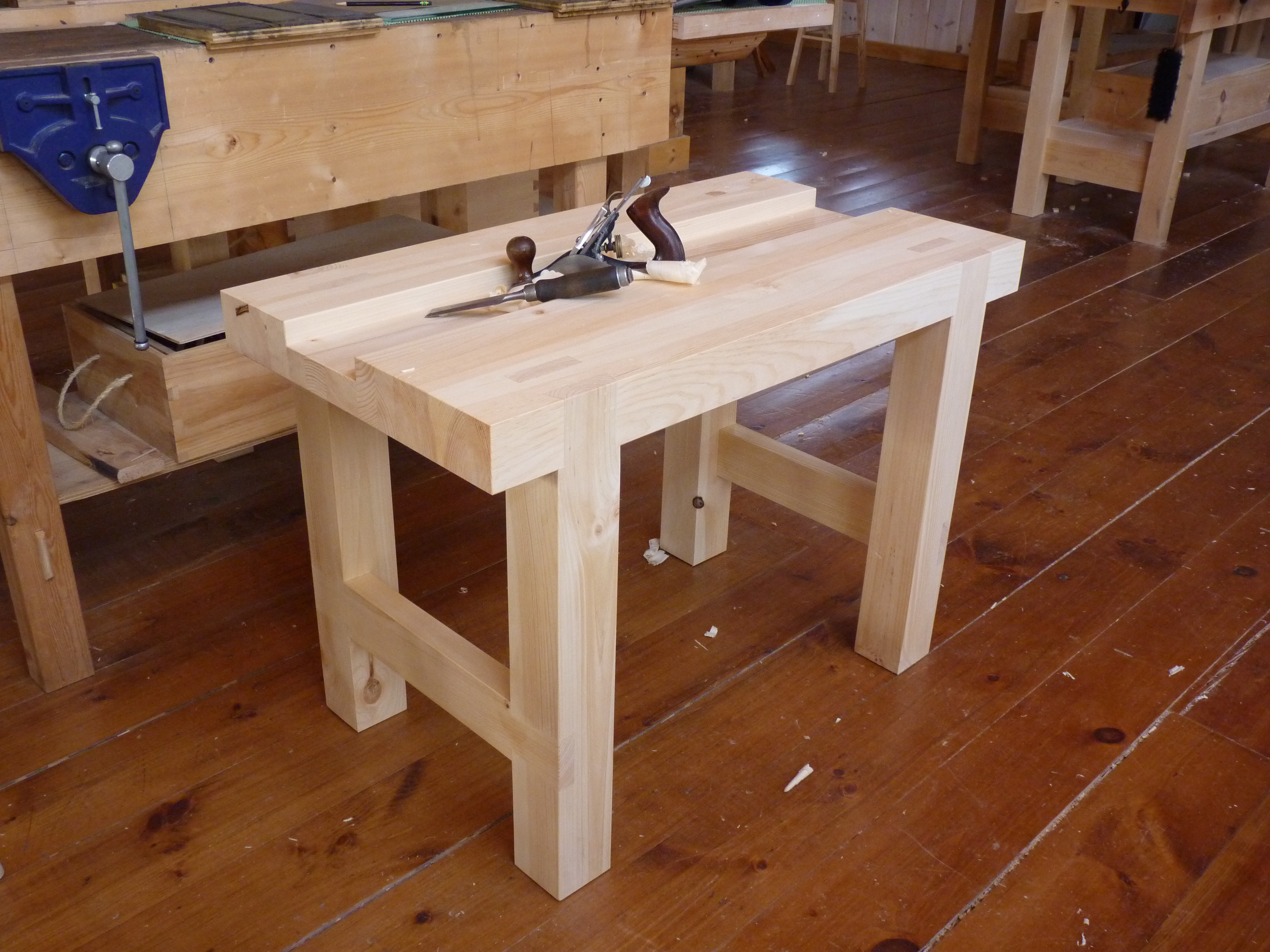 We will be back at the 2014 Northeast Woodworkers Showcase this weekend in Saratoga Springs.   This year, we will be doing hand tool woodworking demonstrations and providing a preview of our 2014 class schedule.
Also, we will be giving away one of our newly designed handmade mini-roubo workbenches designed specifically for children of all ages.   This study bench is part of our new Hand-Tool Woodworking starter package, which provides parents and grandparents with everything they need to get their young woodworkers going with hand tools (with proper adult supervision, of course).
The new mini-roubo design incorporates time-tested dovetail joinery and is easily adjustable to grow with your children, making it a bench that can be used for generations.  Please stop by our booth at the show this weekend to enter the drawing.